General Details
Features
Related Products
General Details
The BURNDY@ RHCC129ACSR remote hydraulic cable cutter incorporates a specialized latch style cutting head that allows interference-free closure for mid-span cuts. The RHCC129ACSR with its precision cutting blades is capable of cutting up to 1.29″ diameter bare or insulated copper and aluminum cable, 1113 ACSR, 5/8″ ground rod, 1/2″ rebar, 5/8″ diameter soft steel bolts, 1/2″ standard guy strand, and up to 3/8″ EHS guy strand.
The RHCC129ACSR is provided with a 5-year limited warranty.
10000PSI operating pressure.
Features
•Specialized latch head design – interference free closure for mid-span cuts
• Precision cutting blades for clean cuts on Cu/Al, ACSR, ground rods, rebar, guy
strand, and soft steel bolts
• High strength steel cylinder for durability and long life
• Lightweight ergonomic design allows one hand operation; user has one hand free to
manipulate material to be cut
• Durable canvas carrying bag provides tool protection and stores all accessories
• 5-year limited warranty on tool (excluding blades)
Related Products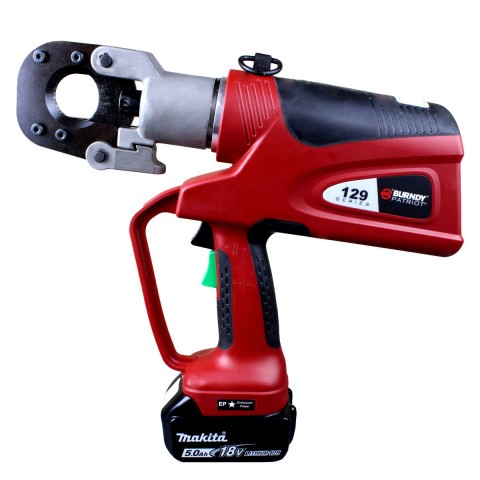 7-Ton Economicial cutting tool, rotation latch head, mainly cut copper cable diameter 1.29'' or aluminum cable
在线客服
在线客服
微信客服