UNITAP
Multiple Tap Connectors
Insulated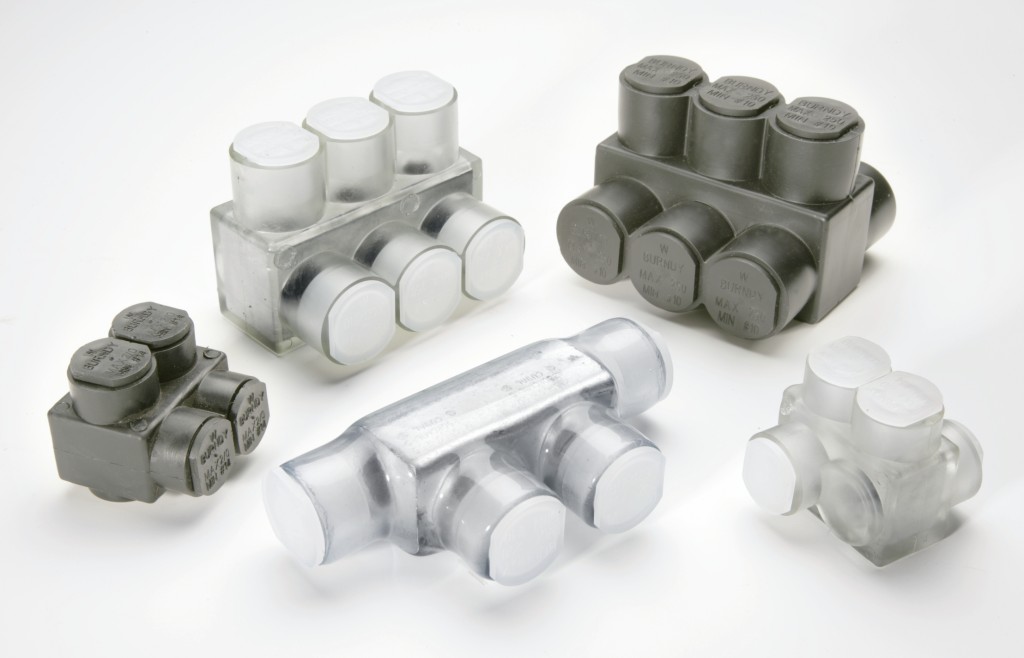 Insulated Multi-Tap Connectors for Code Conductor
Tap connections and in-line splice/reductions are made quickly and easily with the UNITap™ line of connectors. UL486B Listed. Dual-rated AL9CU for any stranded copper or stranded aluminum applications. 600 Volt, 90° C.
---
Time-saving advantages:
Pre-filled with oxide inhibitor

Pre-insulated for faster installation

Contaminant-free due to solid end caps

Range-taking (reduced need for connector inventory)

Dual Rated (AL9CU) for copper and aluminum applications

Multiple configurations accommodate a variety of applications
Insulated Multi-Tap Connectors for Code and Flex Conductors
UNITAP™ Clear Insulated Multi-Tap is UL Listed to the UL Wire Connector Standard UL486A-486B and CSA Certified for use with flexible (fine stranded) conductor – with no ferrules required! Featuring color coordinated conductor port and screw port caps making it easy to identify the maximum conductor size accommodated by the connector. The color coordinated conductor port caps display the wire range and classes of conductor accepted by the specific connector. The screw port caps show the installation torque information for quick and easy reference during installation. 600 Volt Rated, operating temperature from -40°C to 135°C.
---
Features & Benefits:
Fully Insulated Aluminum 6061-T6 connector body saves time and lowers installation costs by eliminating the need for taping

AL9CU dual rated for use with copper and aluminum conductors

Range taking designs will accommodate wire sizes from #14-750 kcmil Class B & C, and #14-777 DLO Flex

Configurations include Taps, In-Line Splice Reducers, Single-Sided Entry, and Double-Sided Entry with the number of ports from 2 to 14

Clear Plastisol Insulation allows visual confirmation that conductor is properly inserted into port

Conductor ports are pre-filled with oxide inhibitor

Screw Port and Conductor Port caps provided to protect against contamination and accidental contact of energized parts

Caps are color coordinated to quickly identify maximum conductor size accommodated

Screw Port caps contain recommended installation torque values for quick and easy reference

Conductor Port caps contain the accommodated wire range and allowable conductor classes
UNITAP
Insulated Multiple Taps
在线客服
在线客服
微信客服